Peanut Day
Our Biggest Fundraiser
2022 Dates: September 23-24 – watch for us!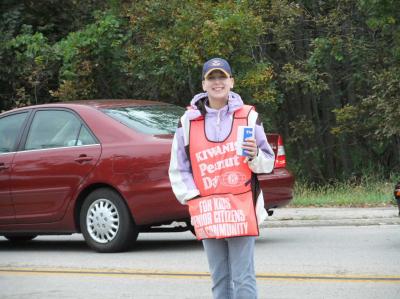 The annual Kiwanis Peanut Day fundraiser is always planned for the last weekend of September. On that weekend, beginning with the Friday morning rush hour, Kiwanis members and their friends and families can be found at village street corners and shopping centers distributing their famous peanuts while seeking contributions.
Many of the Kiwanis-supported organizations help in the Peanut Day promotion and share in the revenue they collect. Youth sports teams and their parents, high school organizations, church and scout groups, and our own sponsored youth groups all contribute their time and energy for the welfare of the community. Other organizations, businesses and individuals help by underwriting the cost of the peanuts and supplies.